Revolutionize Business

With DCX's fully managed cloud colocation, you can take your high performance computing, artificial intelligence/machine learning and mission-critical applications to the next level. Our game-changing solution offers unmatched reliability, security, and speed, so you can work with confidence and achieve more than ever before.
Discover The Benefits Of DCX Cloud Colocation
Secure & Compliant
Secure your business and stay compliant with DCX's trusted data center solutions, so you can focus on what you do best.
Lights-Out
Say goodbye to the hassle of managing your own data center and let DCX take care of everything, so you never have to travel to your data center again.
100% Uptime SLA & Support
We know you need to stay focused on your work, which is why we provide the support you need to keep working without interruption.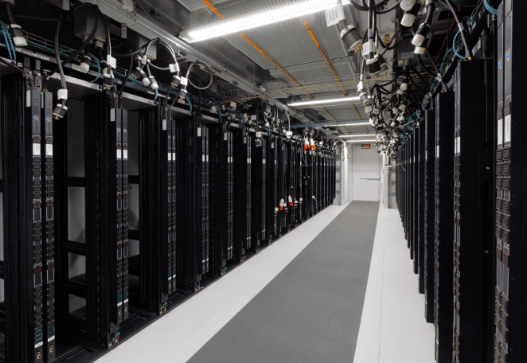 Fully Managed, Cloud-First Colocation Service
You get your own modular data-center suite with dedicated and independent critical infrastructure.
Self-Contained System
Nothing Shared
Fully Managed
No Interdependent Or Interconnected Risks
Built For The Most
Important Work You Do
At DCX, we're all about transformation. That's why our data center colocation service is optimized for the most demanding applications, including HPC, AI/ML, and mission-critical work that requires both agility and assurance. With DCX, you can trust that your most valuable assets are in good hands, with top-notch security, reliability, and performance that you can depend on.
We've Engineered Out Risk & Uncertainty
At DCX, we understand that your business depends on reliability and security. That's why we offer dedicated and independent critical infrastructure, so you can build your capability without worrying about shared cloud risks. With DCX, you'll never have to deal with the kinds of risks found in large-scale colocation facilities, where everything is interdependent and interconnected. Our advanced power, cooling, and connectivity solutions give you the peace of mind you need to focus on what you do best.